Cooking with your Dutch oven at the campground is one of the best ways to get a hearty, delicious meal without a ton of work. Check out this easy recipe for chili and cornbread that will help you keep your family fed. Get the full recipe below.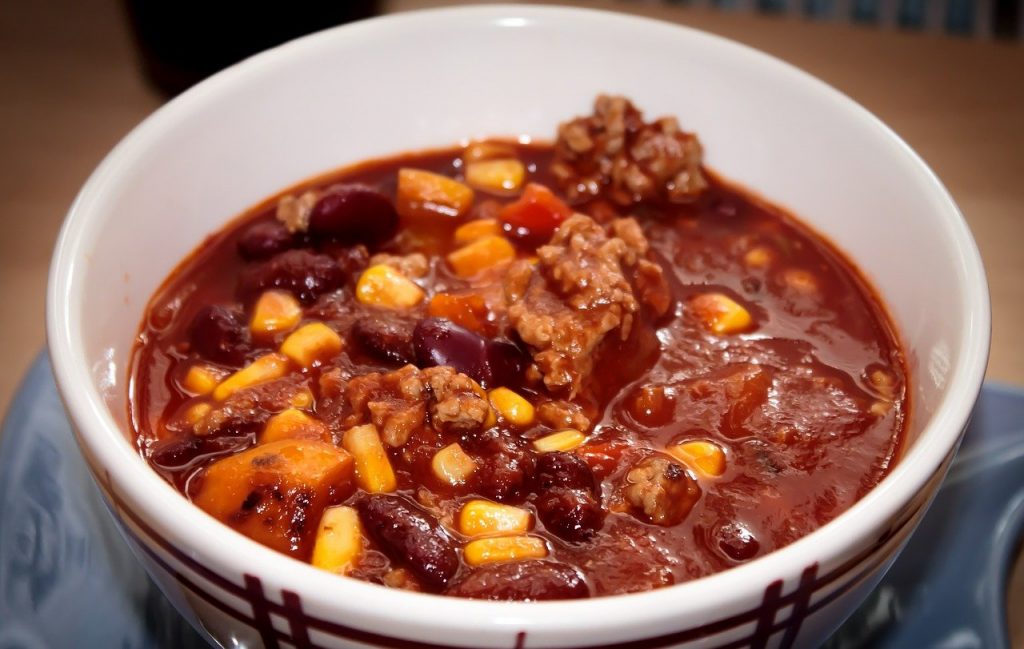 Easy Chili and Cornbread
Recipe adapted from one on https://koa.com/
INGREDIENTS
1 Tbsp. olive oil
1 lb ground beef
1 onion, chopped
2 stalks celery, chopped
1 green pepper, chopped
3 cloves garlic minced
2 Tbsp. chili powder
1 Tbsp. cumin
1 tsp. salt
½ tsp. pepper
2 cans diced, fire roasted tomatoes, drained
1-2 cans pinto or kidney beans, drained
2 Tbsp. tomato paste
1 bottle beer
2 boxes cornbread mix
2 eggs
2/3 cup milk
8 ounces cheddar cheese, shredded
1 can green chilies, drained
DIRECTIONS
Build a strong fire and heat enough coals to make a level place to set the Dutch oven and enough to cover the lid completely.
Heat the Dutch oven over the coals and add olive oil, beef, onions, celery, pepper, and garlic.
Cook until the veggies are soft and the meat is cooked through, stirring frequently.
Stir in spices, beans, tomato and tomato paste, and beer.
Simmer for five minutes and remove from the heat.
Next, combine cornbread mix, eggs, and milk until just integrated in a large bowl–there may be some small lumps.
Stir chilis and cheese into the mix and spoon onto the top of the chili.
Cover the Dutch oven and add coals to the lid.
Serve with sour cream!
Contact us today to find the perfect RV for your adventures. We have travel trailers, fifth wheels, and more to help you get the right floorplan and amenities for your family.